I cooked the injera tonight. First, let me say, and this is important: Don't ever forget the salt! Blech. I made the first two before I remembered to add the salt. Disgusting! After I added the salt, it was good. I made kik alicha with yellow split peas this time. The kids weren't crazy about that. I followed the recipe this time, and it was a little bland. I think it needs more spices. I made grilled capered new potatoes, and we had tomato wedges with it. The bread was quite good.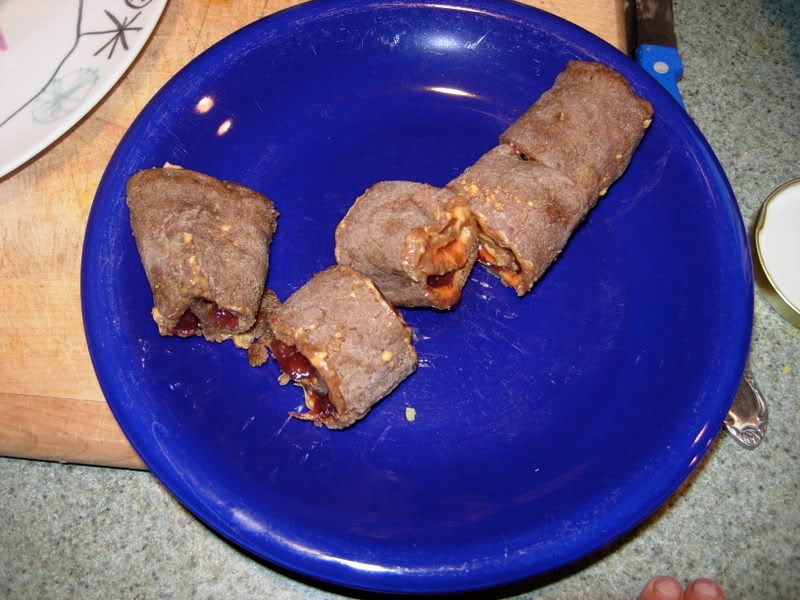 We had one piece left after dinner. We experimented with that one. We smeared peanut butter and strawberry jam on it and created: PB & J injera roll ups! They were a huge hit. I could have just saved myself a lot of trouble and served that for dinner. Everyone liked them so much that I have another batch of injera batter fermenting!
Here is a picture of the injera batter when it was ready for cooking.
For desert, we tried the Gluten Free Pantry frozen chocolate chip cookie dough. I normally really like the products that I've tried from Gluten Free Pantry. These cookies weren't the greatest though. They were okay, but I expected better. The taste was okay. The texture was a little weird and crumbly.